SIGNING UP IS SIMPLE
Never skip your morning inspiration. Get illy delivered when you need it.
Select Your Coffee

Coffee Delivered Every 8 Weeks

Choose a Free Gift
ENJOY EXCLUSIVE BENEFITS
Choice of a complimentary iperEspresso machine, or select the multi-beverage Y5 Milk Espresso and Coffee for only $100 more
Free shipping - on all capsule deliveries*
Convenient online program management and capsule recycling
Insider Exclusives - advance product previews, recipes and more
Choose from 3 Innovative Machines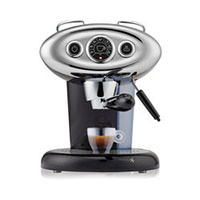 X7.1 iperEspresso
Free (a $295 Value)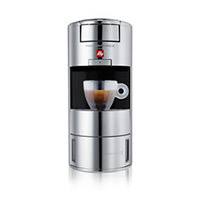 X9 iperEspresso
Free (a $279 Value)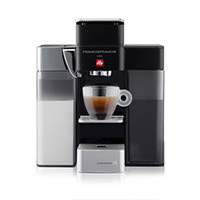 Y5 Milk Espresso & Coffee Multi-Beverage
$100 (a $399 Value)
iperEspresso Capsules Offered in This Program
Enjoy perfectly roasted and expertly ground 100% Arabica illy coffee in a convenient capsule. Choose from a wide variety of illy iperEspresso capsules. While supplies last.

Now Available: Order iper Coffee Capsules for brewed coffee for the Y5 Milk Espresso & Coffee multi-beverage machine and the Cuisinart for illy Espresso & Coffee machine. Please note: iper coffee capsules are not compatible with the X7.1.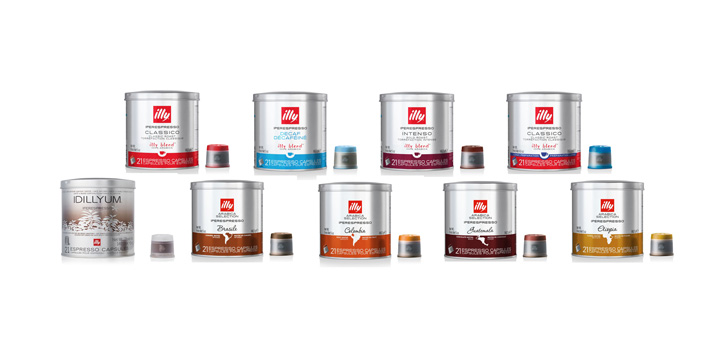 About the X7.1 Machine
The classic, retro-cool X7.1 iperEspresso machine makes a striking statement in any kitchen, and creates espresso and cappuccino with ease.

Unlike conventional one-stage systems, the iperEspresso capsule system uses an innovative, patented two-stage process to create intensely aromatic, full-bodied espresso with rich, long-lasting crema. And because extraction takes place entirely inside the capsule, the coffee and machine never come in contact making for quick and easy clean up.


About the X9 Machine
The stylish X9 Espresso machine wraps the revolutionary iperEspresso capsule system in a sleek elliptical body to create smooth and delicious aromatic espresso with ease with unparalleled style. Part of the water tank can be removed and filled even while the X9 is running. Control buttons allow you to program and select two in-cup volumes. The flow measurement system sets the optimal volume of espresso coffee and the LED light illuminates the cup during brewing.
About The Y5 Milk: Espresso & Coffee
The Y5 Milk Espresso & Coffee machine: Deliciousness delivered with ease, cup after cup. With our innovative illy iperEspresso capsule system, creating an excellent cup of espresso or classic coffee is perfectly simple. Our specially designed capsules deliver extraordinary taste with professional artistry - all in a single touch, from a single machine. With a hot water dispenser for soothing tea, and new integrated milk frother for beautiful lattes and smooth cappuccinos, every cup becomes an at-home indulgence.This machine utilizes the highest quality standards including our iperEspresso and Coffee proprietary brewing technology that never allows the coffee to come in contact with the machine, thus ensuring the ultimate espresso and coffee, cup after cup.


Auto Delivery Terms & Conditions
*Your initial shipment will include your FREE machine (valid with your initial purchase of 4 cans of coffee capsules, 21 capsules per can), your welcome gift and your capsule selections. A one-time handling fee of $14.95 will be charged on the initial shipment only. After your initial shipment, you will continue to receive a minimum of 4 cans of capsules (21 capsules per can) every 2 months for 18 months. At the end of 18 months, you may choose to continue receiving coffee shipments, or cancel your deliveries. Welcome gifts may vary; while supplies last. illy reserves the right to substitute a welcome gift of equal or greater value; members may not request gift substitutions. Free ground shipping valid for all shipments containing a 4 can minimum, excluding the initial shipment. If not satisfied, customer may return all contents of the initial shipment including the free machine, welcome gift and coffee within 30 days of receipt of the initial shipment. If member cancels program before the 18 month agreement period, or before having paid in full for 9 shipments of 4 cans of capsules per shipment = 36 cans (21 capsules/can), member will be charged 90% of the full retail value of the selected machine: X9 Penalty Charge $251; X7.1 Penalty Charge $265; Y5 Milk Espresso & Coffee Penalty: $269. Cannot be combined with another offer. Pricing is subject to change. Offer is valid only in the United States.