May 11, 2018
For Canadian Customers
illy brand whole coffee beans recalled due to swelling cans from missing air valve
illy Espresso Canada, Inc. is recalling illy brand whole coffee beans from the marketplace due to swelling cans that are missing an air valve. Due to a manufacturing flaw, there is the potential that products were packaged without a necessary air valve and carbon dioxide from degassing beans may accumulate within the coffee can, which could cause the coffee can to expand, creating pressure for the can's lid to suddenly detach with force upon opening. Consumers should not open or use the recalled products described below.

The following products have been sold nationally.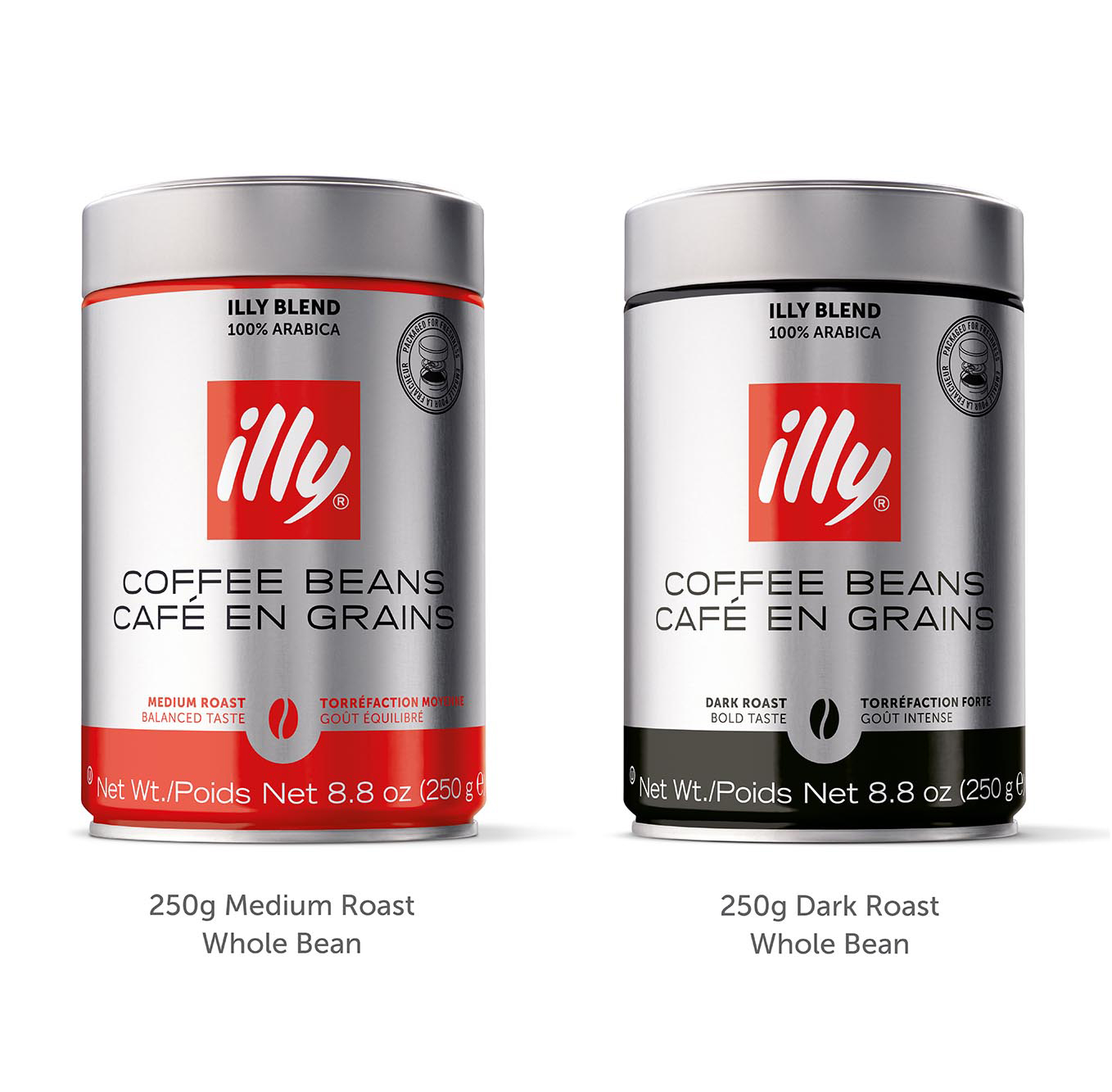 Name of Product: illy whole coffee bean 8.8 ounce cans


Hazard: The coffee bean can lid can detach suddenly with force upon opening when missing an air valve on the bottom of the can, posing an injury hazard.


Injuries Reported: None.


Remedy: Check to see if you have recalled product in your home. Recalled products should be thrown out or returned to the store where they were purchased.


Description: This recall involves only Whole Bean 250 gram/8.8 ounce cans of illy coffee in medium and dark roast with no air valve on the bottom of the canister with a best by date of 10/2019 or 11/2019 printed on the bottom of the can. The silver, cylinder-shaped coffee cans have the "illy" logo printed on the front with a red, black or green-colored accent line across the top and bottom of the can. The packaging flaw does not affect the coffee quality.


Contact: illy North America support line toll-free at 855-282-4682 Monday – Friday, 9 a.m. – 5 p.m. ET or email: caninfo@illy.com 24hrs.


The flaw on the Whole Bean 250 grams / 8.8 oz can be identified using the following images: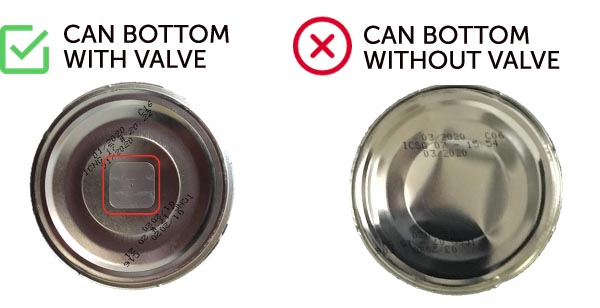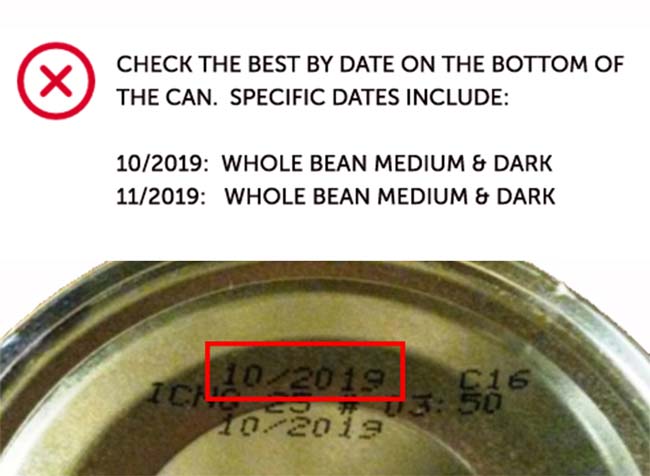 Recall Information:
This recall was triggered by the company. The Canadian Food Inspection Agency (CFIA) is conducting a food safety investigation, which may lead to the recall of other products. If other high-risk products are recalled, the CFIA will notify the public through updated Food Recall Warnings.

The CFIA is verifying that industry is removing recalled product from the marketplace.